At TrialHub we have identified 2601 sites that have been working on clinical trials for Atopic Dermatitis. As usual, the countries that have more tradition in research in the indication have more sites and investigators compared to others. 
So countries like the USA, Germany, and Sweden appear to be the best for finding Key Opinion Leaders in the space but also investigators working with enough patients who might participate in your study. 
As we mentioned though, competition there is also quite high, as well as standard of care for patients. This is why there are emerging countries like Estonia for example that are attracting more attention leading to more experience there too.
Here is a map showing the location of sites with the most experience in Atopic Dermatitis: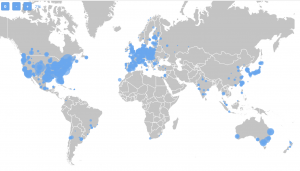 In red we have highlighted the ones that are currently working on trials in Atopic Dermatitis: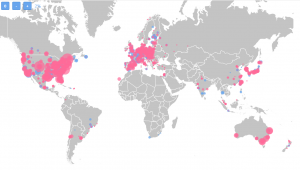 The last map shows the sites based on the patients around them: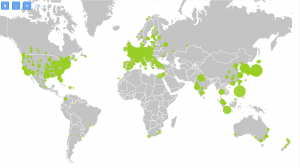 When it comes to sites that are currently not involved with studies in this indication, out of 2601 we have identified 966. 
Here is a list of the top 10 research sites with the most completed clinical trials in Atopic Dermatitis:
Innovaderm's Research Site, Quebeck, Canada
National Jewish Health Center, Colorado, USA 
Icahn School of Medicine at Mount Sinai, New York, USA
Virgia Clinical Research Site, Virginia, USA
Center for Clinical Studies – Webster , Texas, USA
Center for Clinical Studies- Houston, Texas, USA
ForCare Clinical Research, Florida, USA
Medisearch Clinical Trials, Missouri, USA
Dermatology Research Associates, California, USA
Clinical Science Institute, California, USA
If you want to get more details on their experience and research potential, you can directly contact them, or use TrialHub to learn more about them and the right contact person. 
When it comes to investigators, at TrialHub we found 1847 investigators with experience in Atopic Dermatitis clinical trials. There are a few names that stand out like: Dr. Donald Leung, Dr. Lisa Beck, Dr. Judy Leirsmith.

To access the top 10 list you can download the Full Feasibility Report for Atopic Dermatitis. Inside you will also find data on Prevalence and Incidence, Past Experience and Competition as well as Recruitment Rates and Trial Performance Statistics.
[activecampaign form=32]
---
TrialHub is a feasibility intelligence platform that supports feasibility, startup, patient recruitment and clinical project managers with a 360-degree overview of the clinical research landscape in order to plan successful and on-time clinical trials. 
TrialHub does this by aggregating thousands of data sources in real-time and combining them with local experts' insights. 
The data provided in this article is gathered in November 2020 and is based on 17 clinical trial registries (clinicaltrials.gov, eudract.ema.europa.eu etc.) and analytics about thousands of clinical trials. 
If you want to get an up-to-date and/or customized feasibility for Atopic Dermatitis or need an assessment about a different indication or TA, please contact us at patientsfirst@findmecure.com