Empowering

The Clinical
Trials

of Tomorrow
Because we all deserve better treatments.

Some pursue relentless growth; we believe in enduring success grounded in authenticity. It's not about the numbers; it's about the very human stories that intersect with our mission.
Our progress is a testament to a principle we hold dear: a business can flourish when it is built with heart, grounded in empathy, and guided by genuine need. That's why we've created an ecosystem uniting data, medical professionals and AI, for the empowerment of the clinical trials of tomorrow.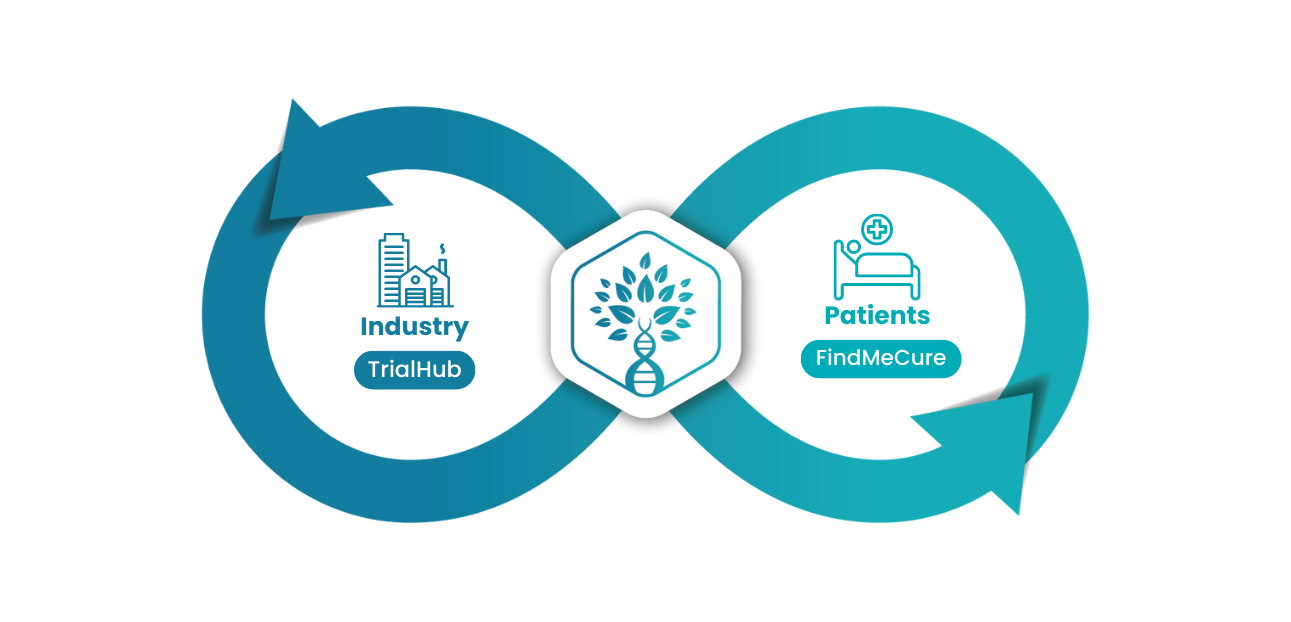 The journey has been enlightening, challenging, and deeply personal. We've listened, learned, and adapted. Not for the sake of mere expansion, but to ensure that our growth is intertwined with a genuine understanding of industry needs.
Starting with FindMeCure in 2015, our vision was simple: creating a bridge between patients and clinical trial strategists. But as we delved deeper, an unsettling truth emerged — there was a misalignment between the patients and the clinical research industry.
This revelation created TrialHub, designed specifically for clinical research organizations, pharma, and biotech companies. More than just a feasibility platform, TrialHub is a testament to our commitment to improving clinical trial planning with rich data and unparalleled insights.
Our team is more than just a group of professionals; we're a dedicated assembly driven by both personal experiences and a collective desire to transform the way trials are executed. With each member's unique expertise and passion, we aren't merely working together — we're shaping the future of healthcare. As we each grow and evolve, we pride ourselves on fostering a culture where every voice counts, every idea matters, and each day brings us closer to a healthier tomorrow.
Our main principle?

Give First!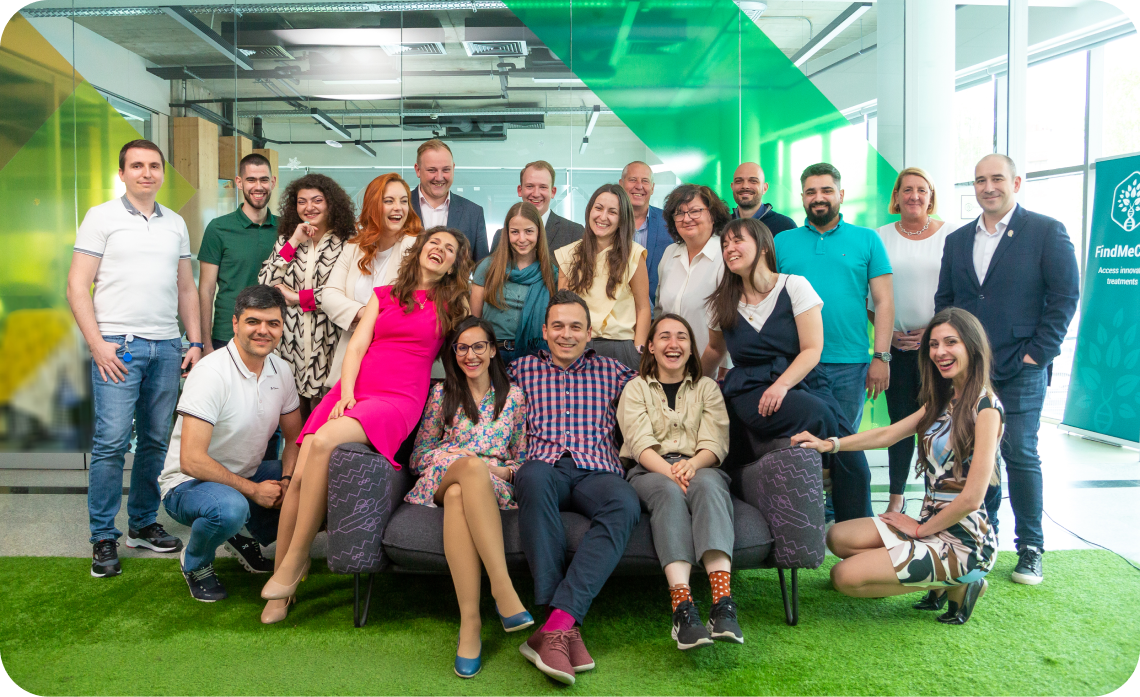 Having fun together and bonding, is just as important as problem-solving. Here we are in Greece, summer of 2023. ->